Wow, totally unexpected, I
posted
this up on our Facebook page, but never got around to making a sub-category for the actual drone on the forum. So here we go, the all new underwater drone Chasing M2 Pro Max for 2022. Pretty damn wicked, is this an underwater drone comparable to QYSEA's industrial grade Fifish W6? You'll have to look at the features to see if it compares, I know it's a lot less affordable price, coming in around $6,499....
What I do like about the Pro Max, compared to the M2 Pro and standard M2, is it now has a metal clip and metal bracket where the traditional plastic bracket is on the M2 Pro and M2.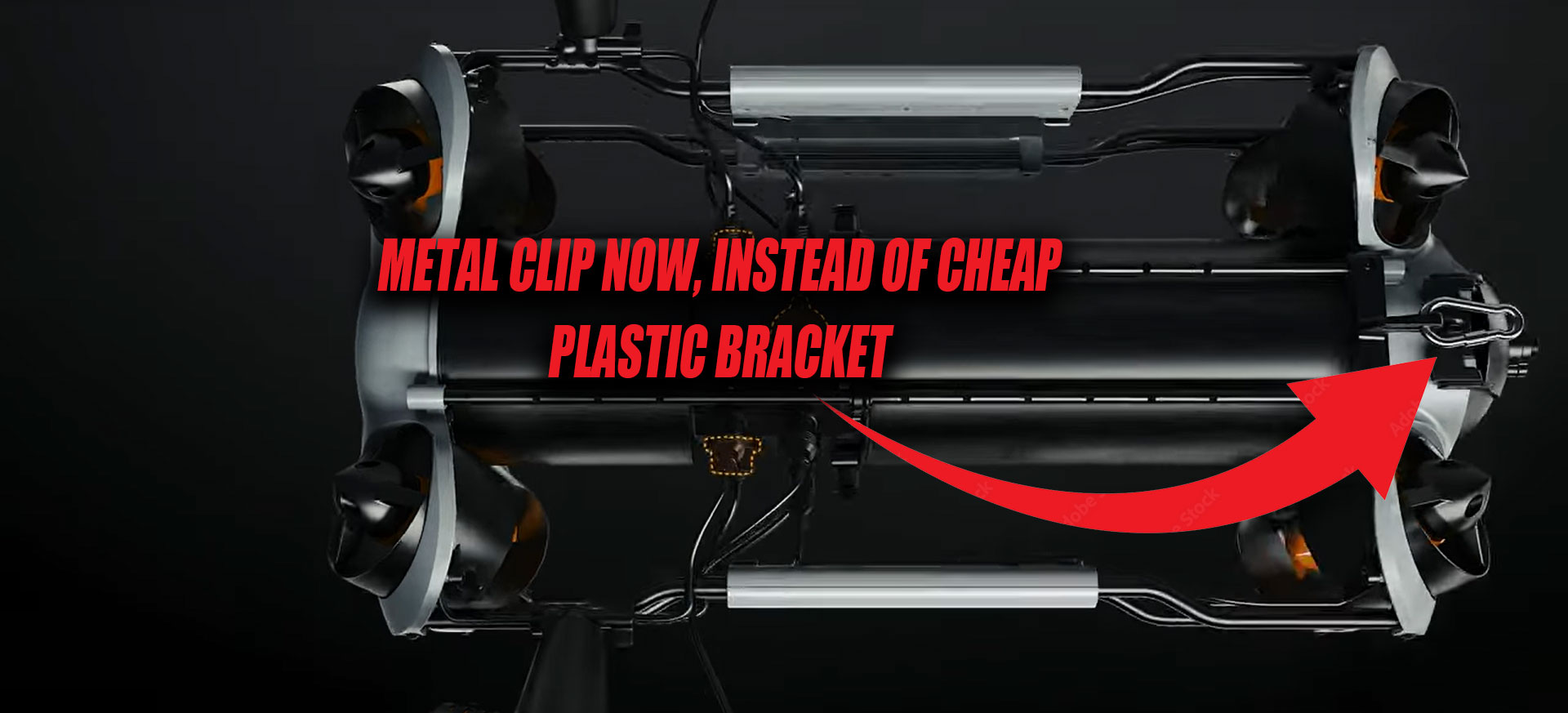 QYSEA already knew that you'd be salvaging
heavy loads
with their V6s, Expert and V6 Plus models, so they made a super thick handle. I love my Chasing M2, but the one time I was recovering this
heavy fishing net
from the bottom, I thought for sure the plastic bracket was going to break, luckily it didn't, but the tether wrapped around it was coming lose, one side became unhooked, while other side of the bracket the loop was barely wrapped around. I suspect an aftermarket company could come out with a handle you can attach to the metal cage part that has screw holes, but I haven't seen anything hit the market yet, I'll probably make a some kind of mod for my M2 soon.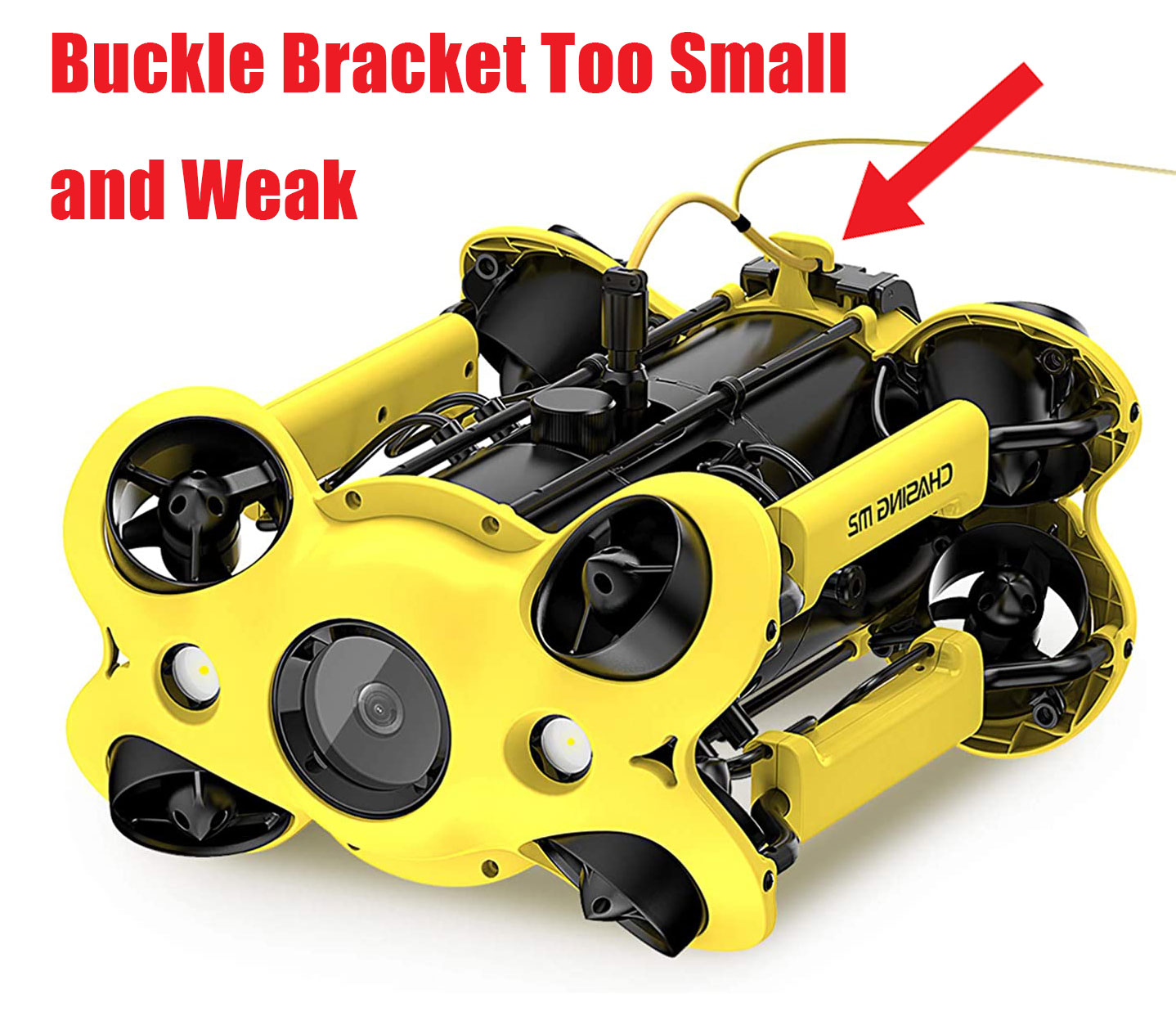 Chasing Innovation must of been smoking crack when they made that cheap plastic bracket, still don't get what their engineers were thinking, utter stupidity! But hey, this is why we make reviews, leave feedback so these underwater drones can be improved! Can't expect everything to be perfect on these 2nd and 3rd generation of underwater drones, we're still in the early stages for the consumer market.
And if you look closer, looks like Chasing has also beefed up the tether where it connects to the metal clip, with supporting metal brace within the loop, bravo!!! But honestly, this should have been done to the M2 and M2 Pro.
And also, there's no longer a plastic bracket, but a metal bracket instead, where the metal clip is attached! Chasing Innovation should be selling a metal bracket accessory that could be screwed into the Chasing M2 or M2 Pro cage, maybe even an aftermarket company could fabricate something up too. Something's gotta be done!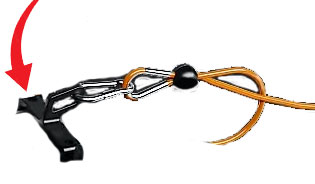 Also another new change that sticks out for me with the Chasing M2 Pro Max are the light arms that come standard now... This is going to be great for picking up less water particles and murkiness in the field view of the camera, however, now you have to worry about the tether getting wrapped around the arms. As I had problem with the tether getting wrapped around the
thruster arms
of my Geneinno T1, that may cause a hassle...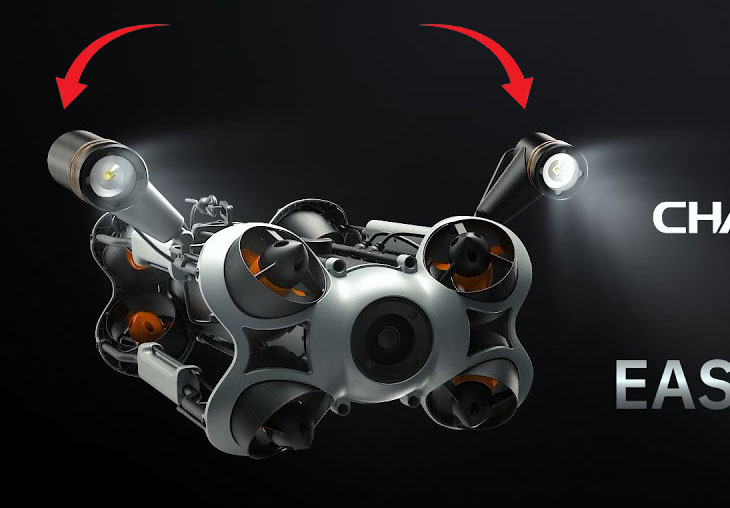 Last edited: