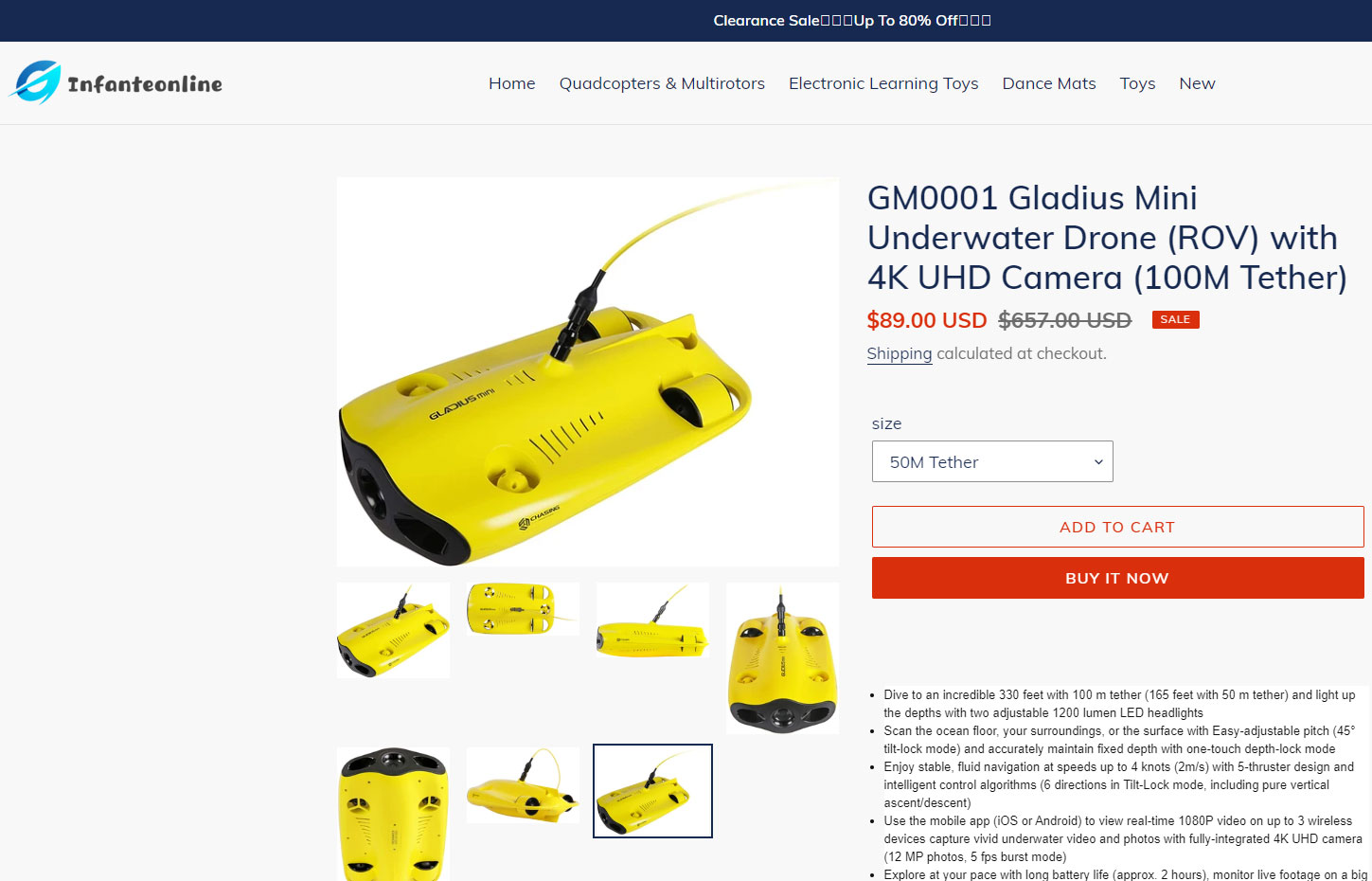 Dive to an incredible 330 feet with 100 m tether (165 feet with 50 m tether) and light up the depths with two adjustable 1200 lumen LED headlights Scan the ocean floor, your surroundings, or the surface with Easy-adjustable pitch (45° tilt-lock mode) and accurately maintain fixed depth with...
lol, this has got to be a scam site, selling Gladius Mini for $89? This site InfanteOnline.com has even bought Google Adsense ads...
If that's the case, I'll take 5 of them! Must be a lot of scamming going on like this during the pandemic, I'd say avoid this it all cost... No way a Gladius Mini is going for $90, even if it was used...