Before examining this video, it's hard to so say which underwater drone is more efficient at picking an item off the bottom of the ocean because the video is so short and it didn't show all the hits and misses before hand, but I'll do my best to give an honest opinion based on what I see. By the looks of it, the Fifish V6s seems to be a little more stable and was able to move in on the object a lot slower and grab the object more precisely with less effort and force, however the V6s is also kicking up a lot of sand in front the camera with its thrusters. Despite the Chasing M2 having 8 thrusters, it doesn't seem to disturb the bottom and sand as much as the V6s, however the M2 doesn't seem to be as stable when maneuvering around, a bit jerky. When the pilot finally centered on the can, he kind of rammed the claw into the can before grabbing it. Kind of tells me he had a tougher time being more precise with the M2 and grabbing the object, maybe symbolizing he had a lot more hits and misses beforehand, but this is just a guess! Again, the video is short and doesn't show enough, doesn't show all the hits and misses the pilot had before hand with both underwater drones.. I think the V6s came up the winner based on what I see, but others hobbyists may disagree, register on the forum and be sure to give your opinion down below.
You can also give give your opinion on which screen you prefer, for instance do you like the the Fifish V6s screen where it shows more of the claw and less of the background? Or do you like the Chasing M2, where it shows less off the claw and more of a background, the M2 claw seems to see a lot lower! I wish the YouTuber Finish Tackle has also given us a full view of both the claw screens, rather than just a split screen, be sure to
subscribe
to his channel!
Also, which robotic arm / claw do you like based on watching the video?
Even though the video is so short, it's still pretty informative, I'm starting to see there's a lot to consider before purchasing an underwater drone with a claw.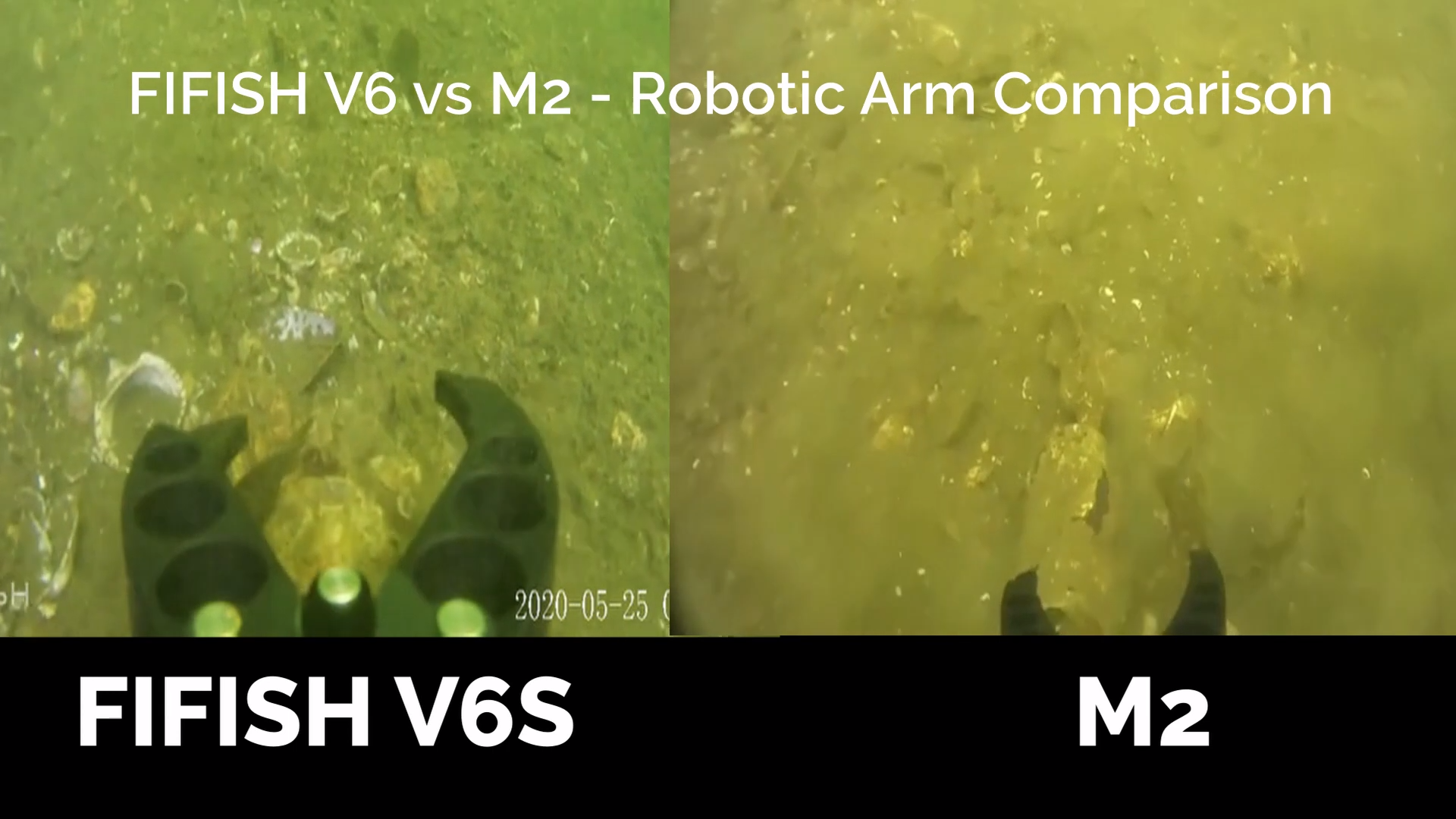 Last edited: