YouTube channel Ed Duda 3 does an unboxing of the
Chasing M2
and captures some stunning footage of the 1871 Islander Sidewheel Steamship at the Saint Lawrence River. I don't think they plan to film much footage of fish on their channel, rather doing filming of salvages, underwater torch cutting, and hull inspections because that's what their channel is all about. But in this video they captured some pretty stunning footage of smallmouth bass swimming around. I'm a big fan of catching smallmouth bass out on Lake St. Clair so I found this pretty captivating!
What's neat is they give you a feel of what the Chasing M2 looks like underwater, because there really isn't any video footage from the M2 on youtube other than what Chasing Innovation posted on their channel. They went with the 200m tether, so they plan on taking this underwater drone pretty deep, remind you the M2 is rated at 330 feet deep.
When they get up close to the ship wreckage, the 4k really gave some incredible detail of the 1871 Islander. It almost felt like you were actually there. I have to say the navigating the M2 around seemed a bit shaky, but nowhere near as bad as the Fifish V6. I think there was one time where you could actually see the pilot do lateral movement with the M2, that was pretty neat, he also did a 90 degrees pitch so you could see sunlight penetrating through the surface, now I thought that looked pretty stunning.
For the most part these divers were saying in the video that the M2 was giving the proper depth and temperature reading of the Saint Lawrence River. So far so good with the
Chasing M2
, I wish it was a little more stable, but having 8 thrusters with omni movement may be pretty hard to stabilize and hopefully with future updates the underwater drone will keep getting more stable. I for one can't wait to do some underwater night shots out on Lake St. Clair. I look forward to playing around with the Chasing M2 myself and also look forward to future videos from
Ed Duda 3 on their YouTube channel
, so be sure to subscribe to them!
History:
The Islander served as a mail carrier and gave river tours. The ship burned on September 16, 1909 at her dock at Alexandria Bay.
The wreck of the Islander is located just offshore, east of the hospital, athe the foot of Market Street in downtown Alexandria Bay. The wooden wreck is partially broken, resting upright parallel to the shore's slope. The bow faces upriver. The port rail is 30 feet deep, and the starboard rail is resting at 45 feet. There is a debris field surrounding the wreck down to 60 feet.
The sidewheel steamer, originally named the James H. Kelley, was built in Rochester New York in 1871 by D. W. Springstead. She was renamed the John Thorn in 1879, and renamed again to Islander in 1887 when she became the property of Thousand Islands Steamboat Company. Ownership changed often and each new owner typically renamed the ship. The vessel measured 125 ft x 20 ft and weighed 118 gross tons.
Specifications:
Location Downtown Alexandria Bay New York at the foot of Market Street
GPS: N43.26.555 W075.35.094
Access: Shore and Boat
Depth: 30 to 60 feet
Visibility: 20 to 110 Feet, Averae 45 feet
Temperature: 40 to 73 degrees F
Skill Level: Basic open water diver
Bottom Sloped rock and silt
Hazards: weather conditions and uxespected weather changes hsould be a constant consideration. Mild currents may be present. Recreational and commercial boat traffic.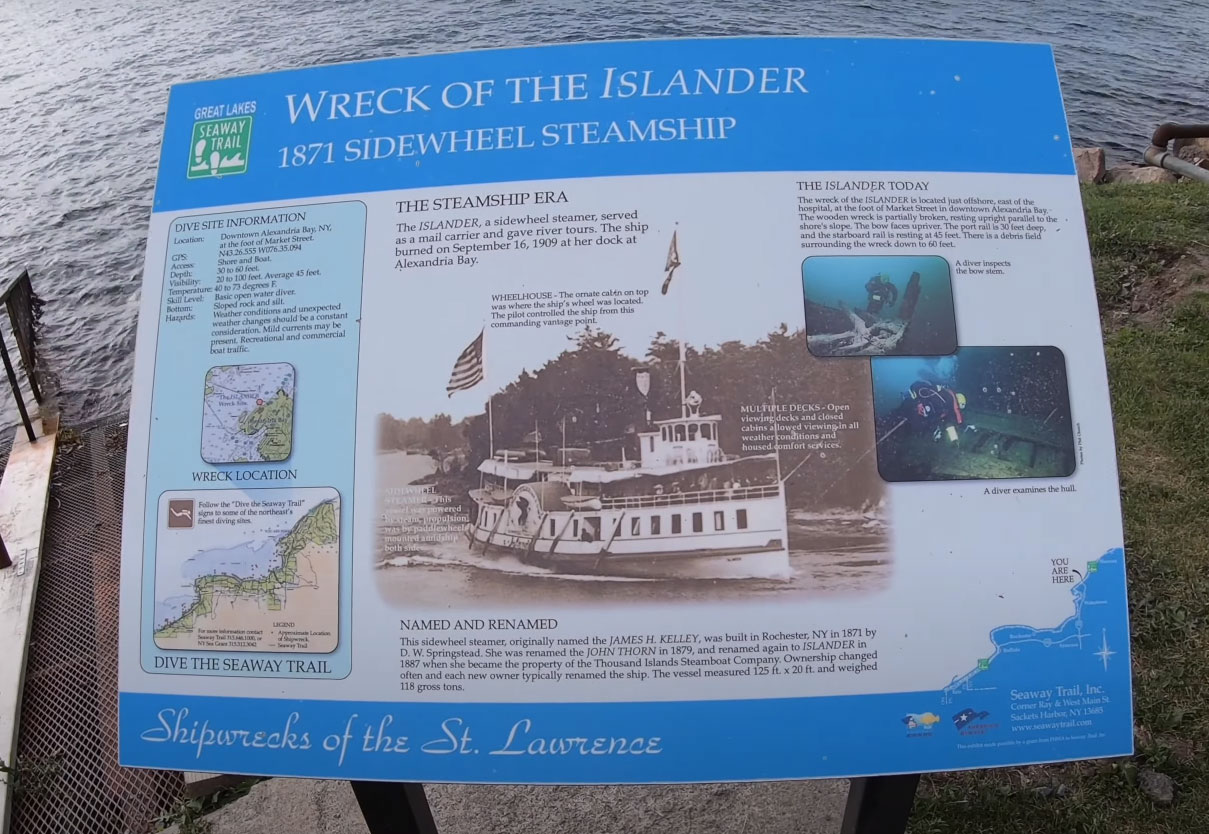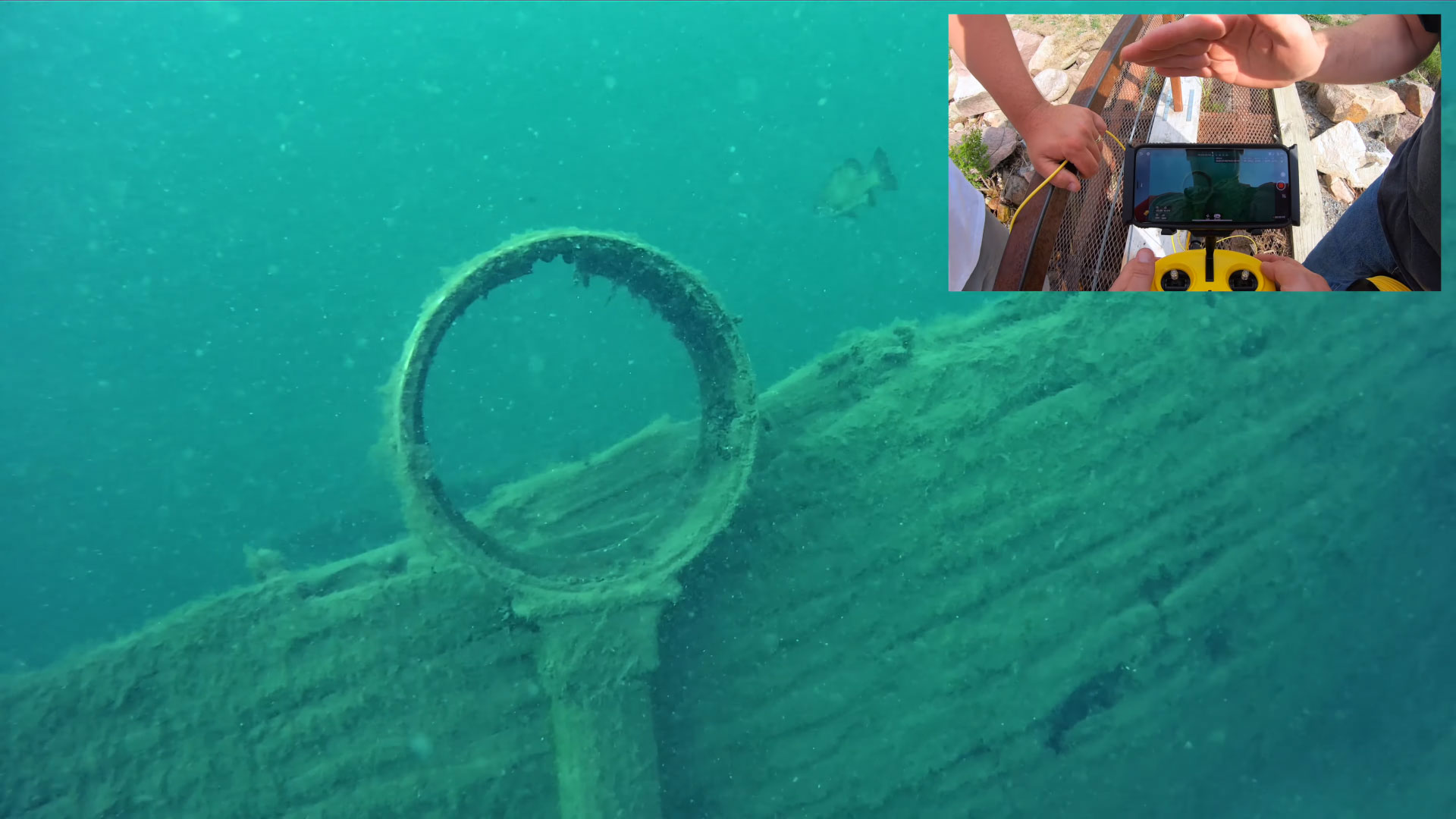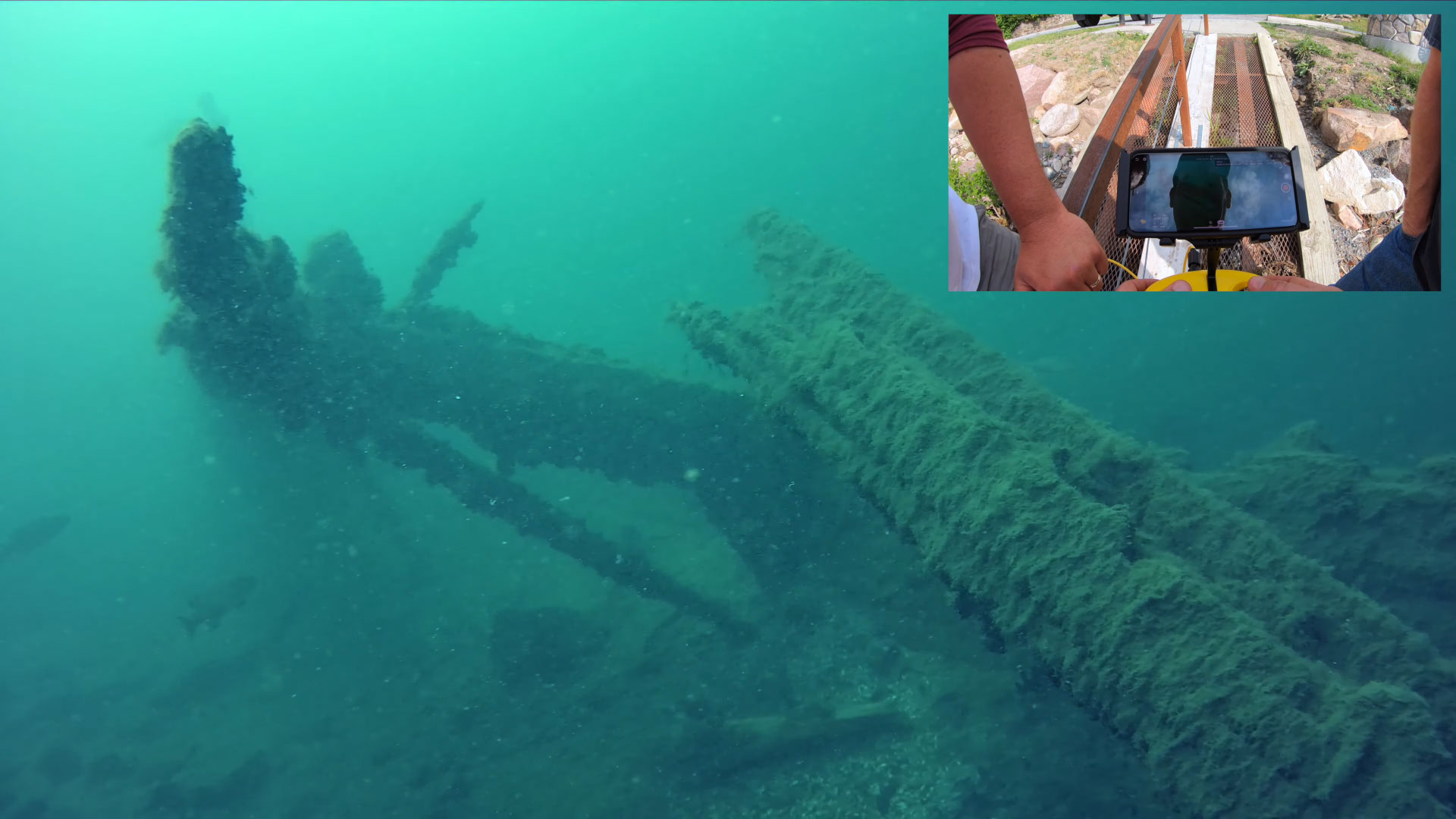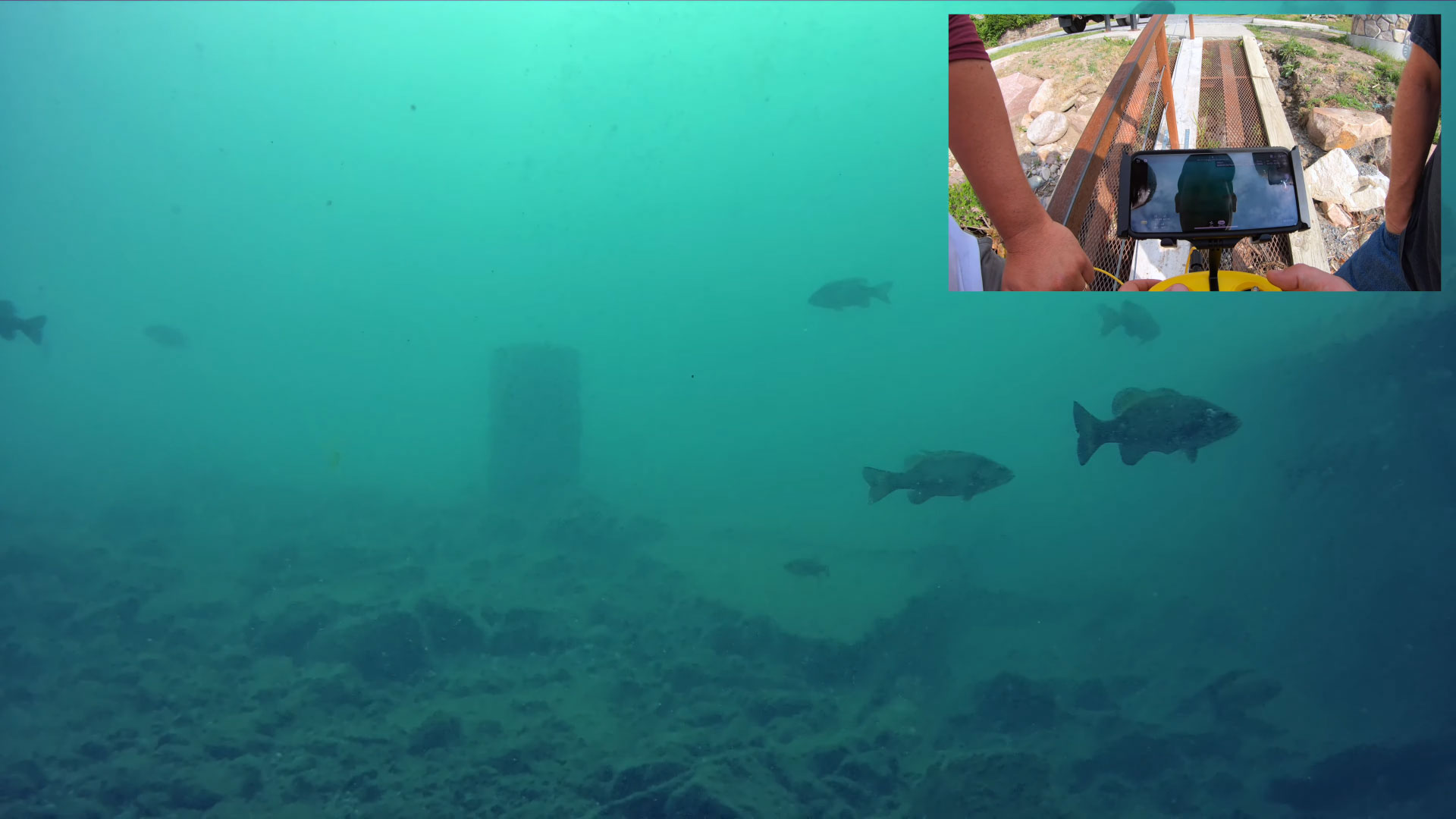 Last edited: